MJI BROADCASTING SHOW #62
week of March 11, 1991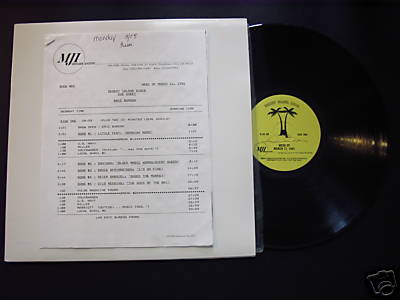 This LP was released on MJI Broadcasting show #62 the Week of March 11,1991. This is a rare LP with Eric Burdon playing and talking about the music that he would choose to have with him stranded on a desert island and why. The record comes in a plain white cardboard sleeve with cue sheet included.
Tracks:
LITTLE FEAT - Spanish Moon
SANTANA - Black Magic Woman/Gypsy Queen
BRUCE SPRINGSTEEN - I'm On Fire
PETER GABRIEL - Shock The Monkey
OTIS REDDING - The Dock Of The Bay
JIMI HENDRIX - The Wind Cries Mary
STEELY DAN - Don't Take Me Alive
JOHN LENNON - Imagine
THE SIR DOUGLAS QUINTET - She's About A Mover
TRAFFIC - Dear Mr Fantasy
JERRY LEE LEWIS - Whole Lotta Shakin' Going On